I've been so caught up in working on this project (and finals) that its been a moment since I posted an update, but I assure you, things are coming together nicely!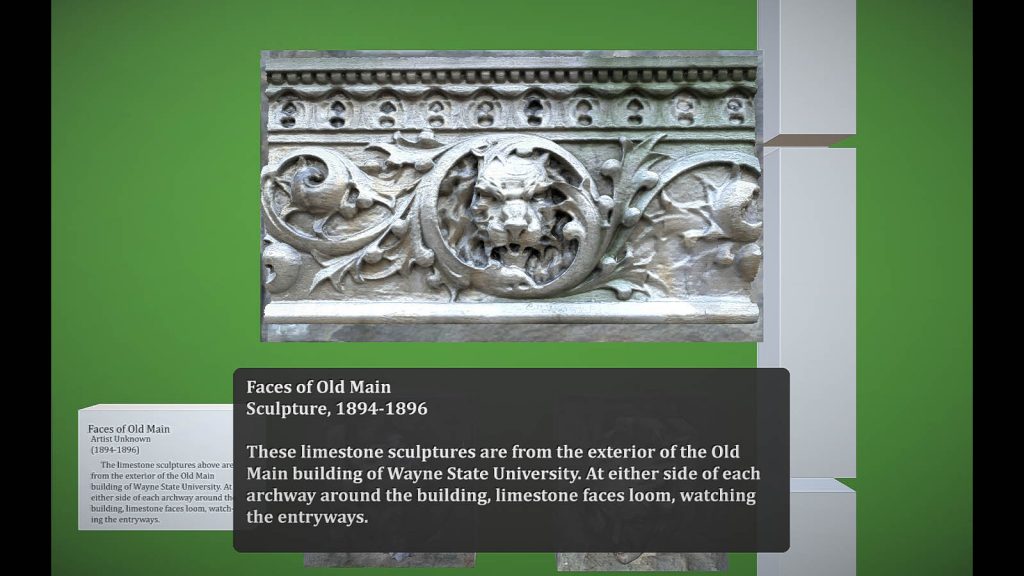 After testing the old user interface at a couple of events, it became apparent that the best way to have people interact with the museum objects would be to pan the camera and bring everything into focus within the world space. Previously the museum had separate scenes to interact with objects.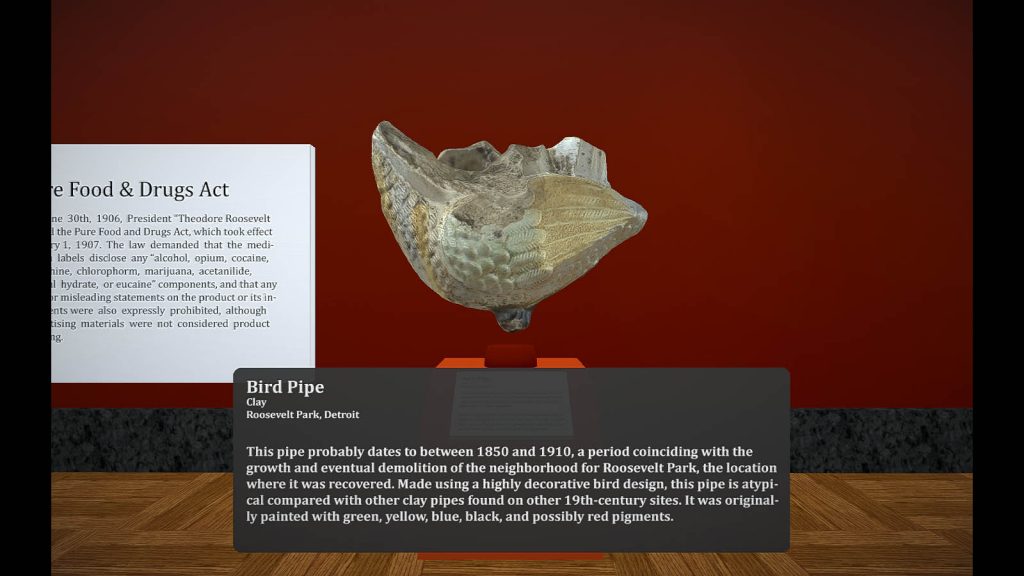 A large number of new artifacts have been added, and the space is beginning to fill up. A series of pipes has been added to the area discussing the regulation of food and drugs.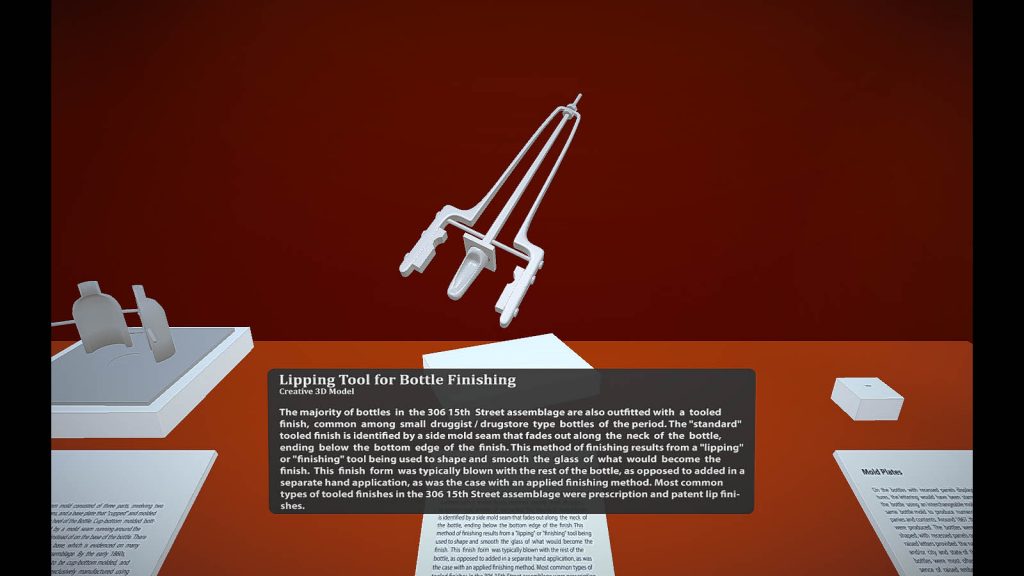 In order to explain how archaeologists date bottles based on their features, models have been made to explain the bottle production process when using cup-bottom style molding, finishing tools, and mold plates!
The above animated GIF should provide a general idea of the interactions and additions that are making their way into the program.
In order to be able to provide context for the "Medicine at Roosevelt Park" section, Sanborn Fire Insurance maps are being used to generate an accurate model of the park (from 1897), which will be used to show which houses we're discussing, and their location in relation to releveant local pharmacists. This model will encompass the entire area of construction, which is pretty massive.
The next task on our to-do list is to get all of the content in, and then start making audio files to read content to users.
Check back soon for more updates! In the meantime, check out this sweet pretzel pipe that has been added to the virtual exhibit!