Over the last day I've been working on taking all of our text and getting them into labels, and on the walls. We've only developed a rough layout of where the artifacts and programming material will be going, so many of the labels and artifacts are likely to get shifted around as we assess what else needs to be added. The preliminary layout for our Old Main installation is now in (but still needs to be reconfigured to be less congested), and we'll be attempting to generate a model of the building to shrink down and place with the installation (fingers crossed).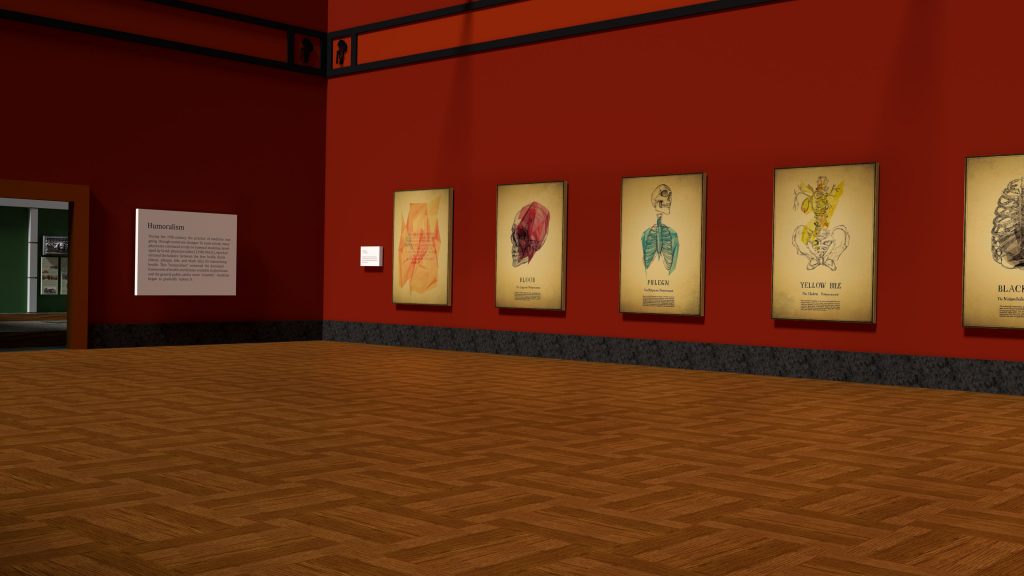 Our initial intent was to create an interactive model of the four humours for our exhibit section regarding early medicine, however, Irina Sidorova has been kind enough to let us display her beautiful work in the museum. An interactive model may come later depending on time constraints and the number of other creative assets that need to be built.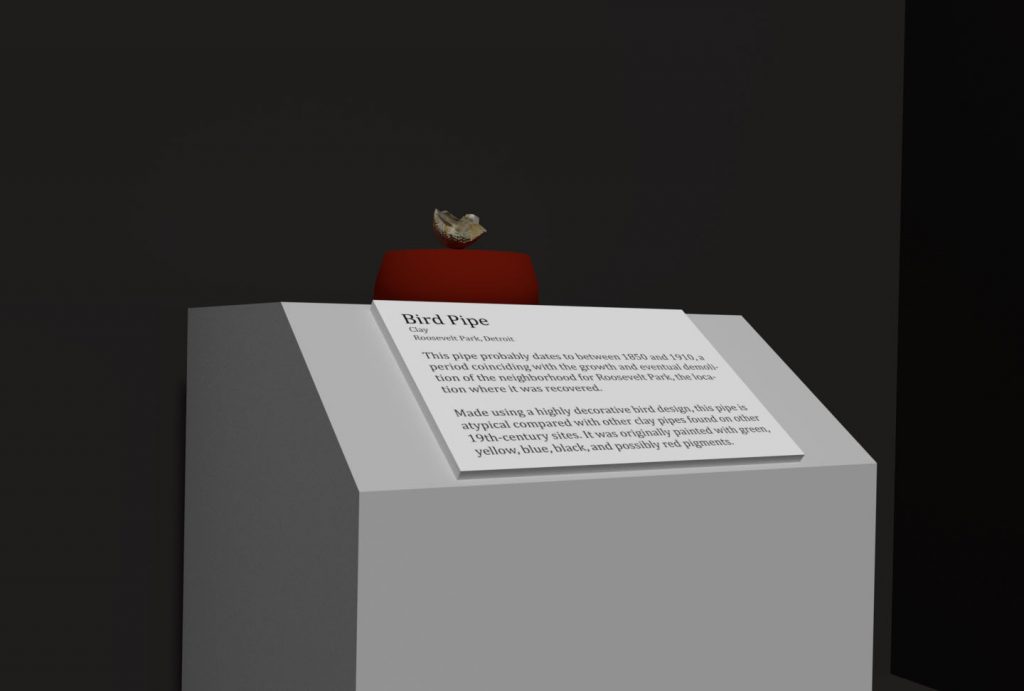 By the end of the week all of the labels and 3D models of artifacts will be in the space, and then we will begin assessing what other creative assets and 3D models are required to flesh out our exhibit. Although some of the artifacts are extremely small, like our bird pipe, the interface will allow users to pick objects up, zoom in, and rotate them in 3D!
Check back later this week, as the development steadily chugs forward!