At the beginning of fall semester, I started a work group at Wayne State with the goal of producing an immersive first-person virtual museum exhibit. The team currently consists of myself, Julia DiLaura, Samantha Ellens, Terri Renaud, Shikha Misra, and Athena Zissis.  Having no prior experience doing anything like this, the process has been taking longer than expected, but the current goal is to have the exhibit completed by the end of April 2017.
Since the beginning of fall we have managed to create 3D models of about 20 artifacts to be displayed in the exhibit, with the above 3D model of a urethral syringe from the Detroit Renaissance Center excavations being one of them. We've also developed exhibit program material, and come up with a basic spatial layout for the exhibit. The current working title of the exhibit is "Coping with Illness at the Turn of the 20th Century: Remedies, Tonics, & Self-Medication in Early Detroit". The exhibit will center around the transition from patent medicine to industrial medicine, and how this transition is reflected in the way people regard health and illness. The hope is that the exhibit will not only act as a narrative about the history of medicine in Detroit, but also provide insights into the archaeological process, and how material culture can aid in interpreting the past.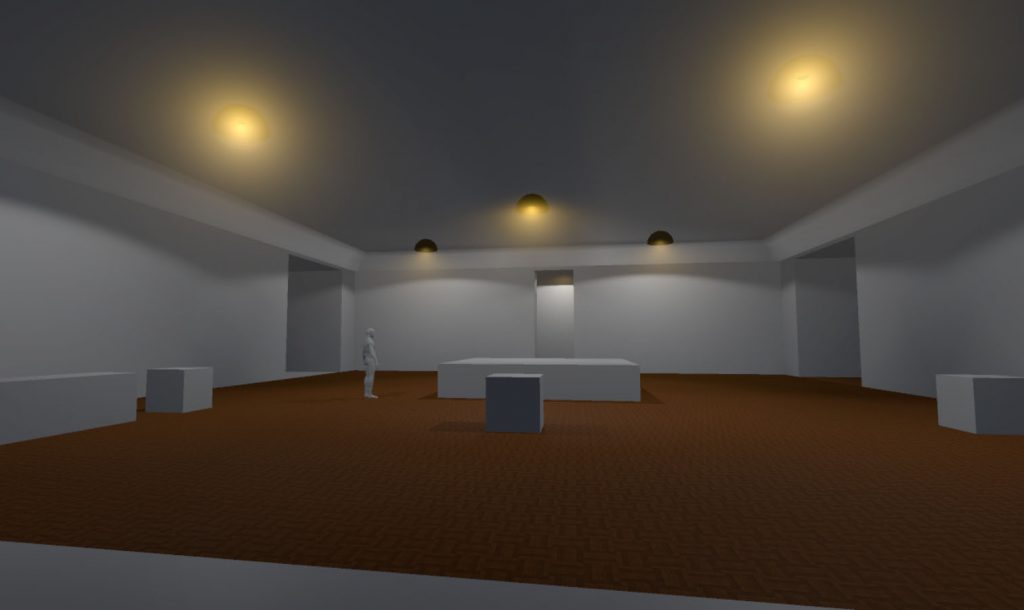 This month, the goal is to take our bare bones spacial layout and flesh it out into a realistic architectural space. Using museums as inspiration, image textures and design ideas will be sourced from real locations in Detroit and integrated into the museum design. Running parallel with this process will also be the development of a Graphic User Interface that will display the exhibit labels as virtual pop-ups, which should make them easy to read and more engaging.
More to come at the end of the month!